Adventures Wales provides a wide variety of rock climbing courses and lessons. We offer climbing courses for people with little or no experience and those that just want a Fun Day, to those who have some experience and are developing themselves as competent climbers. We provide courses in locations in both South Wales and Snowdonia.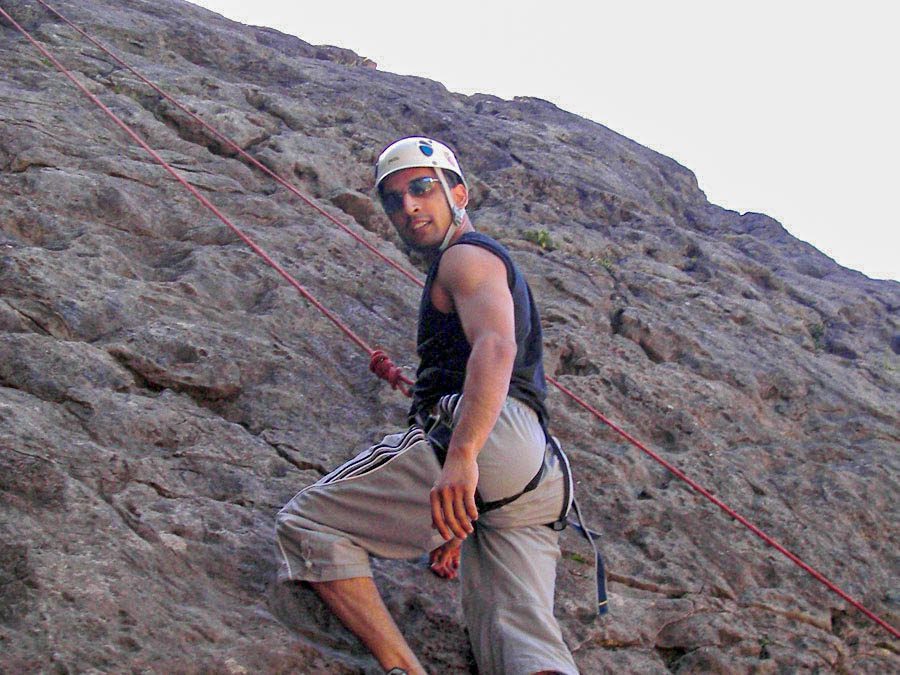 Choose from any of our Rock Climbing Courses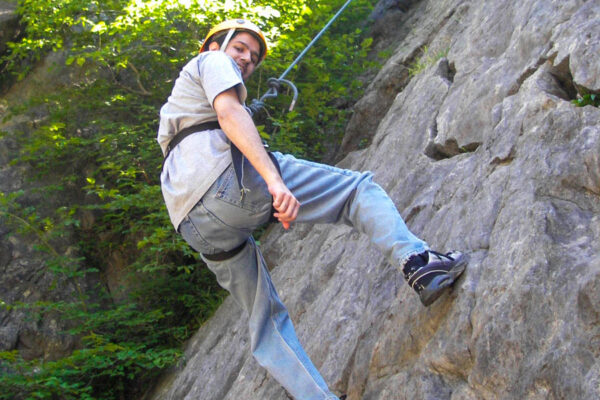 Only £240/day for up to 4 people, £60pp for groups of 4+
For those that want to 'just try it out' or perhaps you may already have some rock climbing experience and knowledge, be an indoor climber looking to transfer your skills outside or wish to start getting out on your own.
You'll learn the basics of tying on, using a belay plate, choosing a suitable climb, belay techniques, selection of equipment, personal movement skills, communication with your partner as well as learning to abseil and much more, and of course have a great deal of fun.
Duration:  1 or 2 day courses available.
Experience:  Little to no experience required.
Location:  Porthcawl and Gower (South Wales).
Instructor/Client Ratio:  1:3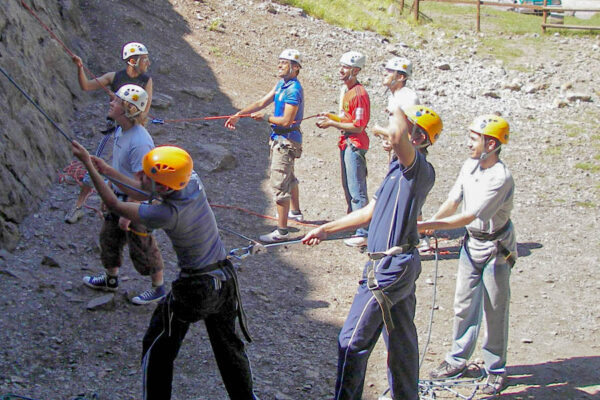 Only £180/day for up to 2 people
Sport climbing is a form of rock climbing that relies on permanent anchors fixed to the rock, and possibly bolts, for protection. This course is for those who've climbed before and want to progress to leading, or climbers who have only climbed indoors and want to gain outdoor skills.
Duration:  1  day course.
Experience:  Some outdoor experience or indoor leading required.
Location:  Snowdonia (North Wales) and The Gower (South Wales).
Instructor/Client Ratio:  1:2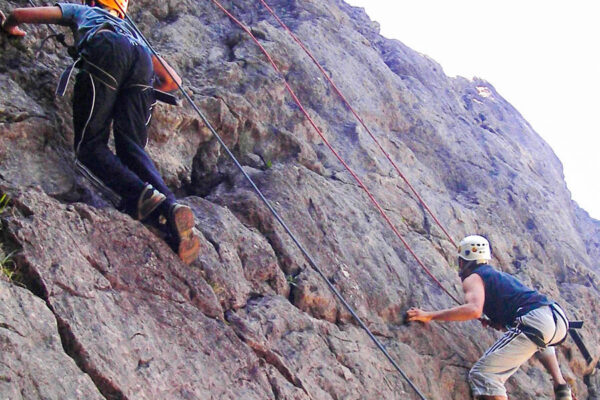 Only £235 per person
A 2 day course looking at teaching you the skills to climb multi-pitch routes safely, efficiently and with a few tricks to speed things up. The course is aimed at making you a safer, faster, and more competent multipitch climber, while taking in some of the classic climbs in Snowdonia, The Peak or South Wales! Key teaching skills include – Anchor Considerations in multi-pitch terrain, Building Belay Stations, Stance Management considerations, Belaying options, Direct and Indirect belays, Rope management, Dealing with terrain problems such as traverses, roofs etc as well as the rack and extra equipment that should be carried on a multi-pitch climb.
Duration:  2  day course.
Experience:  Some outdoor experience required.
Location:  Snowdonia (North Wales) and The Gower (South Wales).
Instructor/Client Ratio:  1:2
Why Choose your Rock Climbing Course With us?
Adventures Wales centre has been running for over 17 years and is ideally located on the coast here at Porthcawl in South Wales. As well as our high ropes course and climbing wall that we often use for part of our lessons, we have a unique local sea cliff climbing area at Box Bay which offers great facilities for beginners. For more competent students we are fortunate to be close to the big sea cliffs of Gower and Pembrokeshire. Some of our course are also run in Snowdonia, N.Wales throughout the year.
You can be assured of your safety knowing that all our climbing instructors hold a minimum of SPSA (Single Pitch Supervisors Award), with many holding the prestigious MIA (Mountain Instructor Award) who run our higher level courses. In addition our centre is a licensed provider under the AALS licensing scheme for children under 18yrs.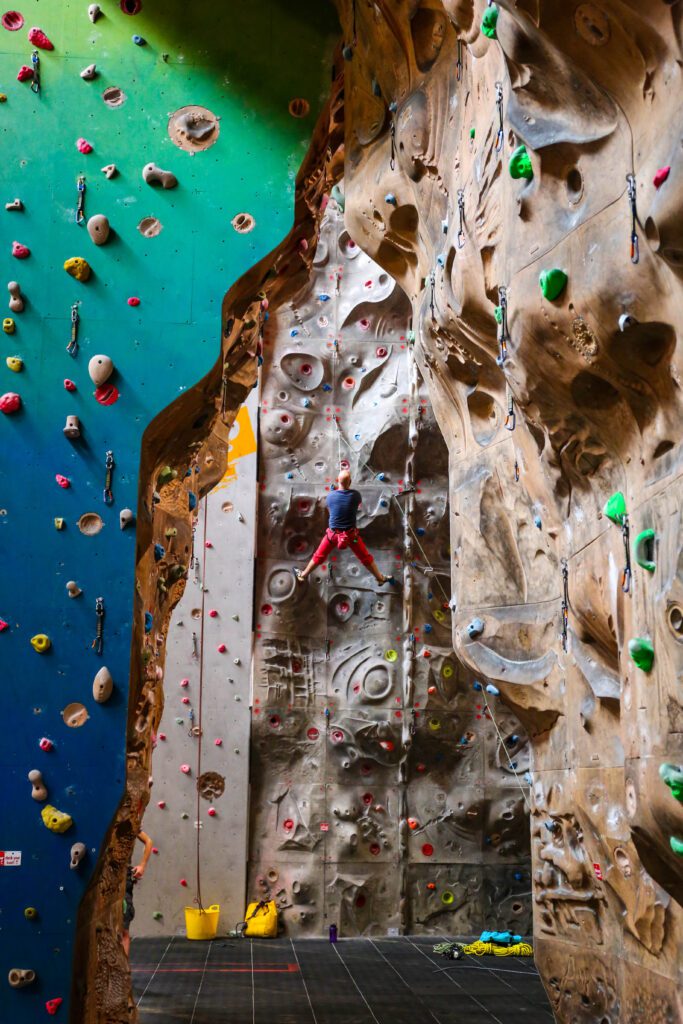 Our Rock Climbing Team
Adventures Wales was setup by Dean Jones in 2013 and all our climbing courses are either run or overseen by him. Dean has over 25 years experience climbing and working in the mountains. Holder of the Mountain Instructor Award (MIA), International Mountain Leader (IML), Winter Mountain Leader Award and a wide range of other activity qualifications, he offers a wealth of qualifications and outdoor experience.
Dean is passionate about everything mountaineering and climbing with ascents made in the Himalayas, Alaska, Europe and many other parts of the world. His appetite and passion for adventure and challenge continues to drive him through all aspects of his life.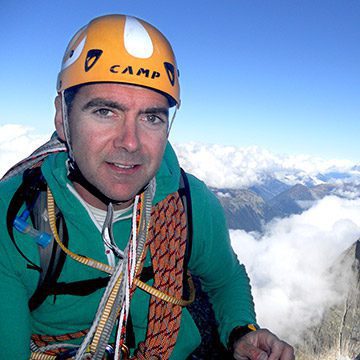 Thank you so much Adventures Wales. My family and I did your Rock Climbing Taster day last week with instructor Dean. We learned so much on the day and he showed amazing patience coaching the girls. We'll definitely be back for another master class !!  Thank You.
Courses For All
Our courses are run for all ages and abilities from 7yrs.
Best Locations in Wales
We offer rock climbing courses and venues throughout Wales
Indoor Rock Climbing available
We offer indoor instruction and coaching. Contact us to discuss.
No Experience Needed
Many of our rock climbing taster days and courses are run for complete beginners