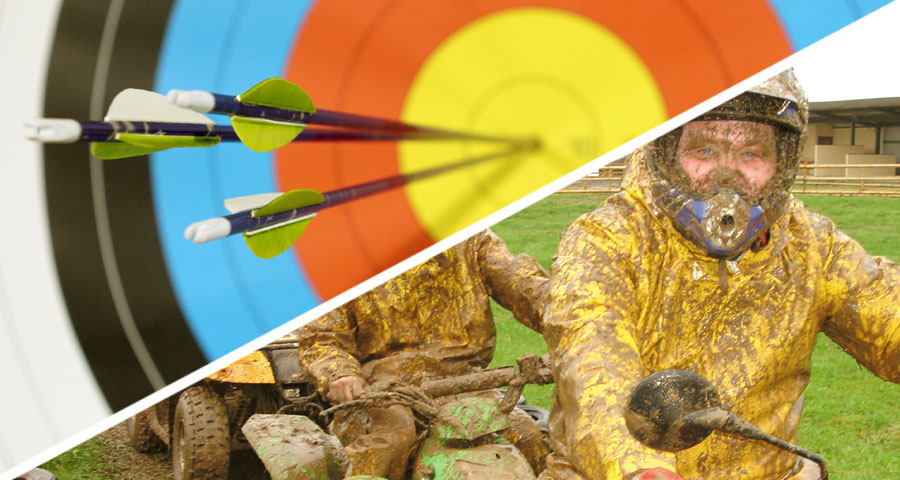 9:30am Arrival at centre. Welcome by Adventures staff and briefing on days activities

10:15am –
Ice breaker/problem solving tasks
11am –
Split into teams for the day
Team A: Archery instruction
Team B: Quad biking skills
Team C: Problem solving tasks
12pm –
Team A: Quad biking skills
Team B: Problem solving tasks
Team C: Archery instruction
1pm –
Lunch time.
2pm –
Team A: Problem solving tasks
Team B: Archery instruction
Team C: Quad biking skills
3pm –
 Finish activities. Debrief.
3:15pm –
 Depart for home/school
Activities

We have a range of exciting activities.

Location

Ideally located in central South Wales.

Safety Assured

Fully qualified instructors.

Group discount

Discounts available on larger groups.