Muddy Assault Course and Climbing Day
Set in over 4 acres here at our activity centre, our high ropes course coupled with our muddy assault course offer a great on site experience day. Tackle our aerial assault beams, high level challenges and a range of our muddy assault course challenges. Will your students be the next Ninja Warriors?
High Ropes Climbing
Suspended 40ft above the ground on our High Rope Climbing Course. Our high ropes climbing course is perfect for school groups and is an exciting series of challenges that test skills, agility and courage for students of all ages & abilities. Conquer your fear of heights under the supervision of our fully qualified instructors. Suitable for 7yrs. The High Ropes Climbing course offers pupils a great introduction to climbing. Students are given a high level of support and coaching, but can choose the level of challenge they wish to undertake.
Muddy Assault Course
Tackle a wide range of over 20 challenging obstacles such as Tyre Runs, Monkey Bars, Muddy Crawls, Vertical Walls, as well as our famous Tyre Maze and much more, testing your ability to run, jump, crawl and problem solve.
Our New Ninja style obstacle assault course also referred to as a 'military style assault course' or muddy obstacle course has been designed as a real challenge.
It's also just great fun running around in the mud with your friends or colleagues.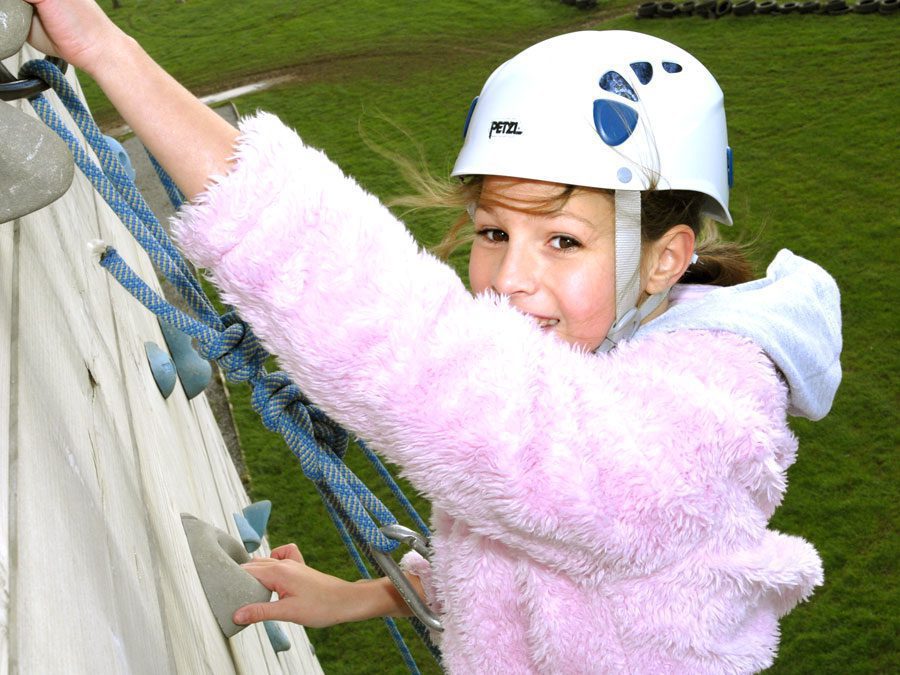 Suggested Activity Trip Itinerary
10am – Arrival at centre. Welcome by Adventures staff and briefing on days activities
10.20am – Ice breaker/problem solving
11am – Split into teams for the day. Approx. 6-10 per team
Team A: High Ropes Climbing Wall
Team B: Muddy Assault Course Session
Team C: High Ropes Confidence Course
12pm –
Team A: Muddy Assault Course Session
Team B: High Ropes Confidence Course
Team C: High Ropes Climbing Wall
1pm – Lunchtime.
1.30pm –
Team A: High Ropes Confidence Course
Team B: High Ropes Climbing Wall
Team C:Muddy Assault Course Session
2:30pm – Group Zip Slide
4:30pm – Depart for home/school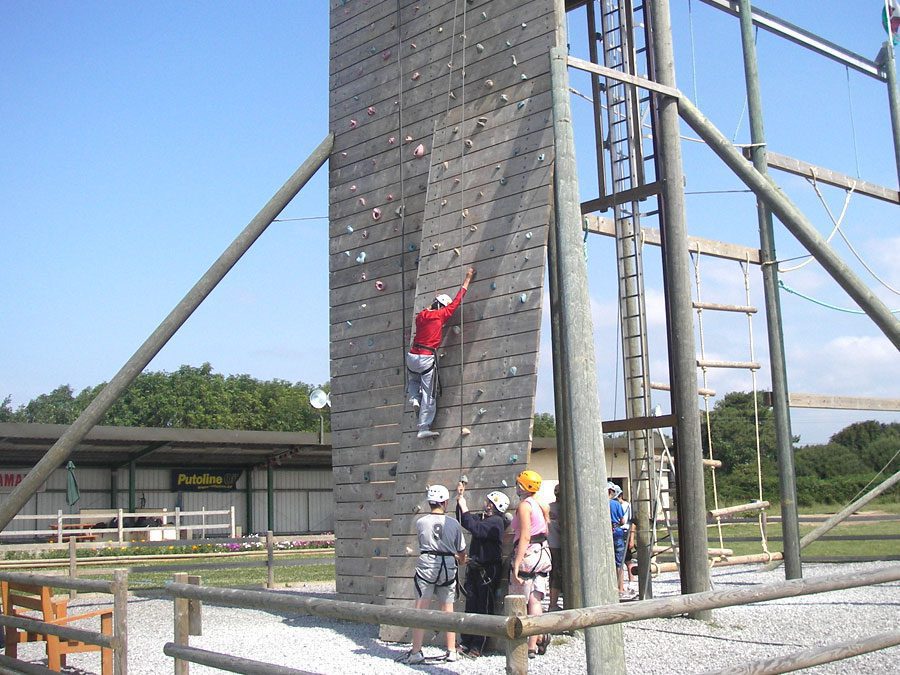 What Happens on our High Ropes Climbing Course activity?
Our aerial adventure is a high ropes tower and course offering an amazing high exposure experience. The course is made up of lots of different elements including high walk beams, cargo nets, climbing towers and of course the final zip slide.
After meeting your expert instructors, they will help you into your harness and helmets and take you through a full safety briefing, showing you all the elements of the course. You will then be ready to take on the different sections of the high ropes course. You'll learn how to belay your friends while each climbs the various sections of the course under the supervision and guidance of your climbing instructor. You'll learn plenty of new skills such as climbing skills, knots, belaying and how to move swiftly like a ninja across our high level ropes course.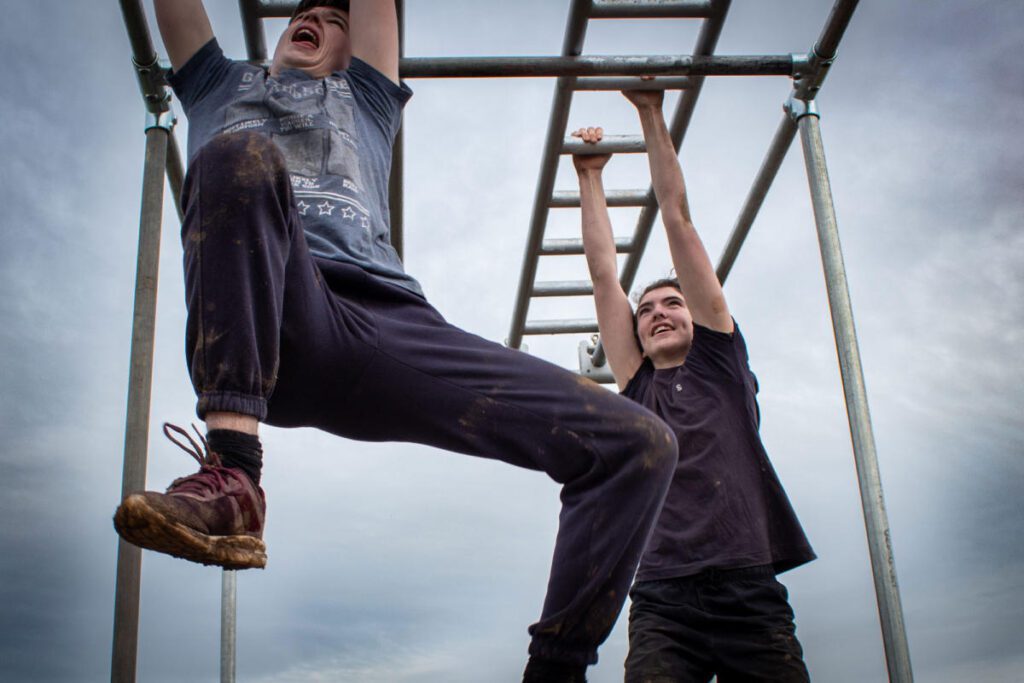 Whats involved in our Muddy Assault Course?
Our muddy assault course is of course a physically demanding but great fun activity for school and youth groups sessions. The course is suitable for children from 9 years and is fast becoming our most popular school activity, offering a great opportunity for overcoming personal challenges and a group team building experience.
Throughout your muddy assault course session, we'll teach you all the techniques that are needed to negotiate our ninja style assault course. We'll show you how to cross safely and quickly the shuffle bars, monkey bars and muddy pits, while of course laughing with your friends and colleagues.
Fitness levels required
50

%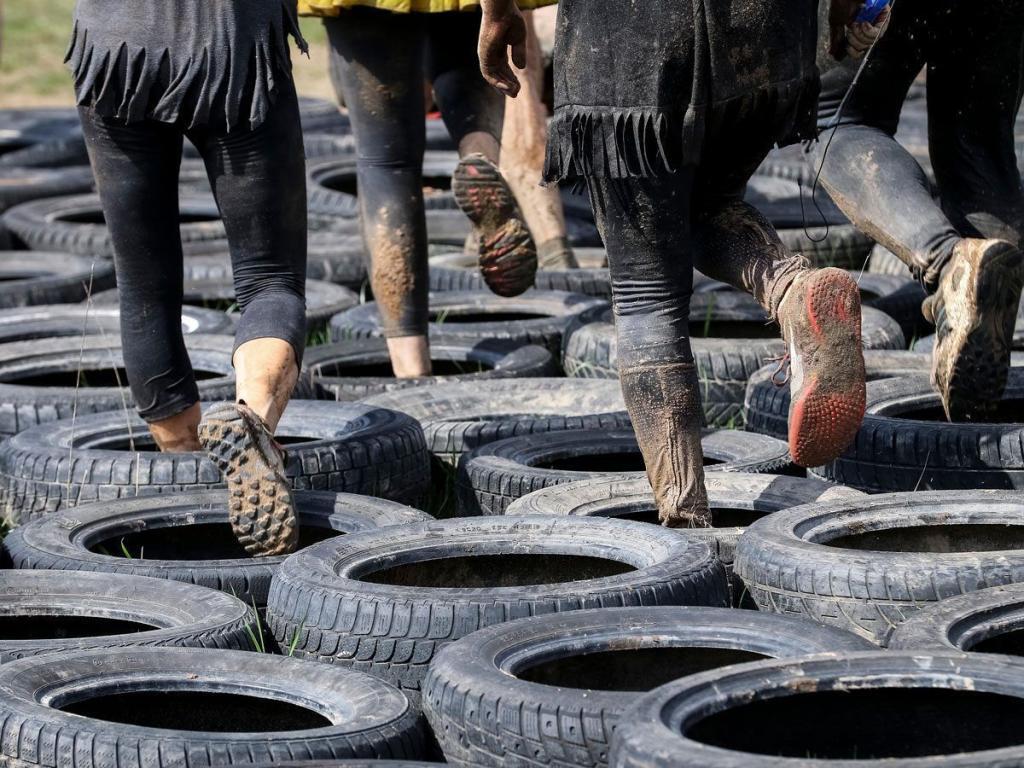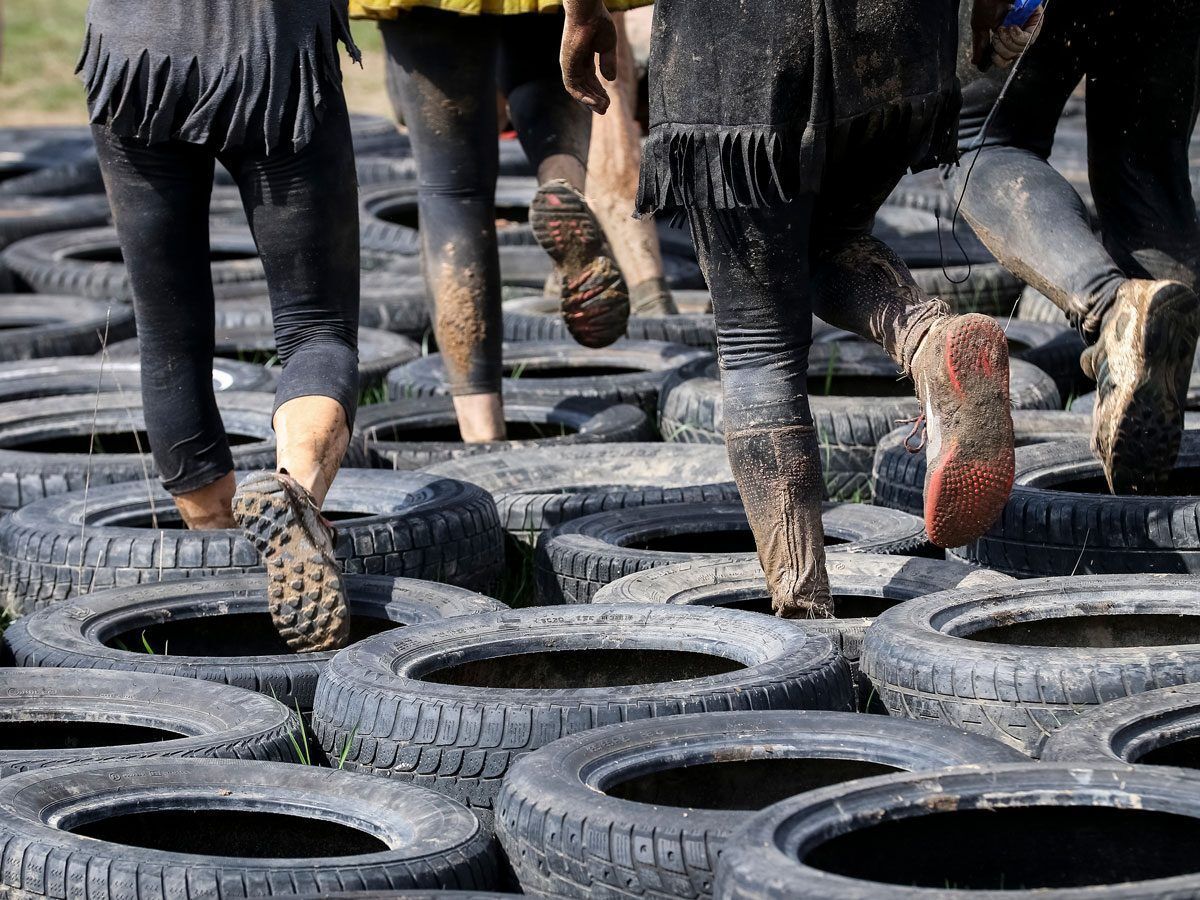 The zip slide was definitely a favourite with the children during our amazing activity week with Adventures Wales.

To everyone at Adventures Wales. Thanks you once more for an excellent NCS residential experience. All teams enjoyed themselves. You are a brilliant, professional, fun, capable and dedicated bunch. We appreciate it and will definitely see you again next year!
Fully instructional sessions
AALA Licensed Activity Centre
Personal & Team Development