Surf Kayaking / Sea Kayaking
The easiest way to catch a wave! Everyone is guaranteed to catch a wave!
Wave skiers can be found almost everywhere in the world that has surf. Currently in Wales there are only a handful of wave skiers, but the sport is once again becoming the latest craze due to the popularity of the sit on top.
For groups and schools, why not combine kayaking with our surfing lessons for a full beach activity day?
High Level Kayaking Instruction
Our B.W.S.A. surfing instructors are at hand at all times to ease you into the learning to kayak procedure. It normally takes place on the Porthcawl beaches here in Wales a perfect location for Wave Skiing (which is also known as  Surf Skiing or Ocean Kayaking). Learn to Surf Kayak,  or  on Sit on Top kayaks with the total peace of mind that we run to the strict guide lines of the B.W.S.A (The British Wave Ski Association). Lessons can be as formal or informal as you wish within our safety rules.
Our Kayak/Wave ski/Surf ski lessons include a wave ski (long, wide, and buoyant), wetsuit and tuition on surfing and water safety. You can then either have a single lessons to start or have a number of lessons spread out over the summer to pick up new skills and get advice on fault correction.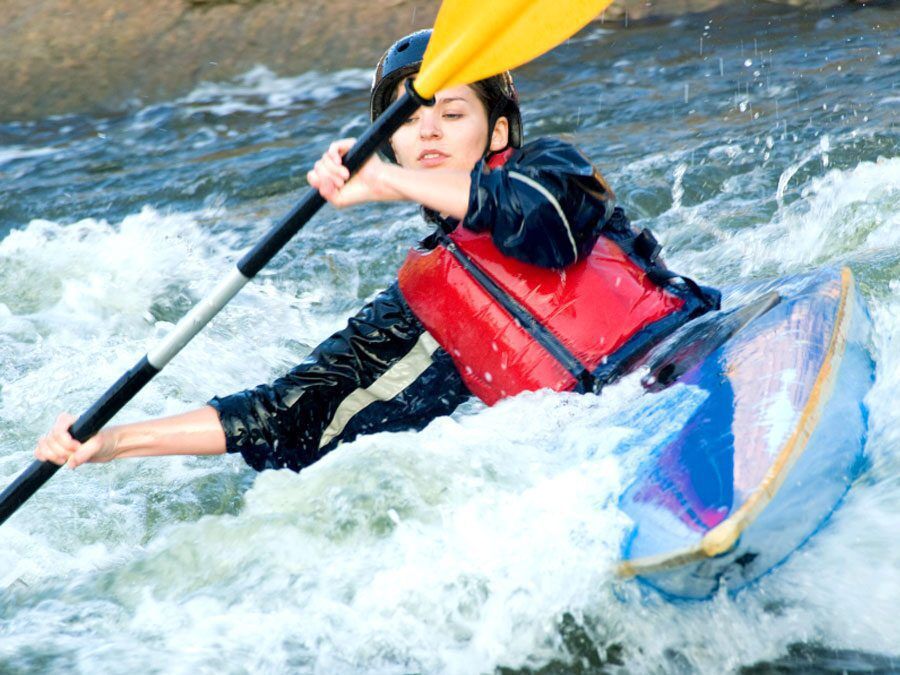 What do I need to bring for a Surf Kayaking Day?
When joining us for our kayaking experience days, we ask you to bring just simple personal items.
Try to have your swimwear already on when you arrive. This makes it easier for you to change into your wetsuit. You will also need to bring a towel for drying off after your kayak experience. That's it. simple and easy.
School & Youth Group Kayaking Days
Our kayaking days days can be perfect for schools and youth group activity days. Our kayak activities include plenty of games and challenges that emphasise personal skills development, working and communicating together as a team but all within a fun and challenging environment. Set in a a perfect location, we can offer kayaking at our local lake at nearby Margam Country Park or at our local beach at Rest Bay for the surf kayaking.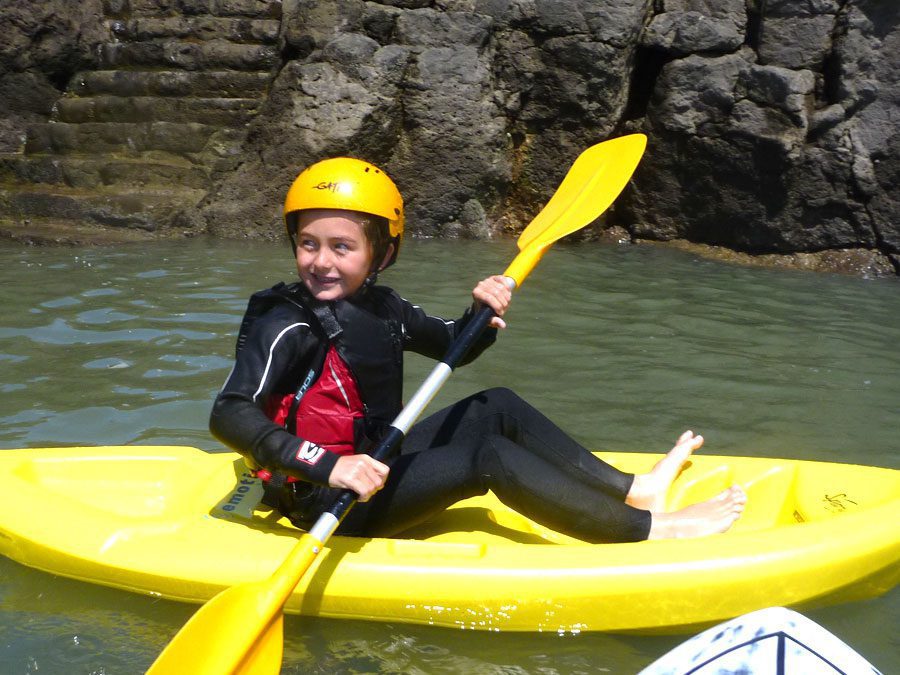 Who Is Surf Kayaking in Wales Suitable For?
Our Surf kayaking is a fantastic but physically demanding activity and is one of our popular activity days particularly for school groups. Its also ideal for groups and individuals and is very popular with school and youth groups looking for a great activity experience day. We deem both our flat water kayak sessions and our surf kayaking suitable for young people from 9 years up.
How wet will you get?
100

%
Fitness levels required
60

%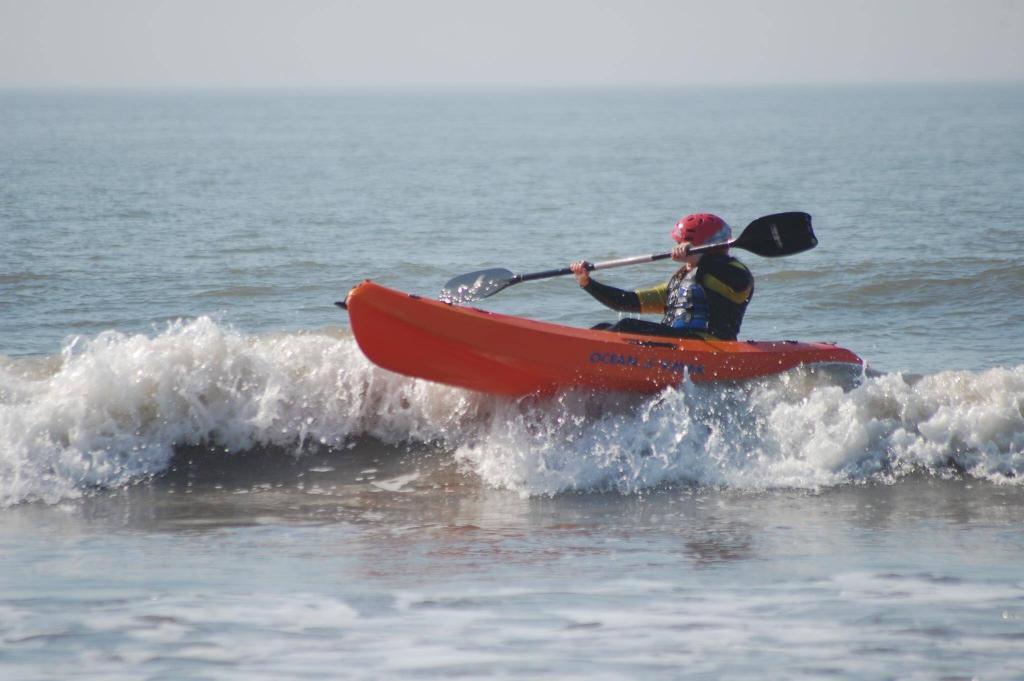 The surf kayaking day at Rest Bay was definitely the groups favourite activity day during our fabulous residential programme. Thank you Adventures.
Multi Activity Days
Choosing more than one outdoor activity and making a multi-activity day guarantees a fun-packed, adrenaline fuelled day of adventure.
Fully Qualified & Experienced Instructors
Our experienced instructors will deliver all of the instruction and guidance needed to ensure that you experience a safe and enjoyable day.
Great Locations at Lake or Beach
Based between Cardiff and Swansea, Porthcawl has some of the best surf beaches in Wales with the South Westerly swells offering amazing surf conditions.
Suitable for all ages
Our canoes are suitable for a wide range of kids and adults and with our tuition, children will enjoy themselves, getting wet and riding the waves.