Paintball Centre Experience
A unique paintballing experience here in Porthcawl, our centre is situated only 20 minutes from both Cardiff or Swansea in an all weather speedball arena.
Paintball Centre Porthcawl
We offer extensive scope for numerous and widely varied paint-balling scenarios within our paintball arena, or otherwise known as speedball . Last Stand, hostage taking scenarios and tuition in marksmanship skills. These are just some of the paint-balling games awaiting you at our brand new paintball facility in Porthcawl near Bridgend. Our paint-balling facility is close to Swansea and Cardiff, Jnc 37 off the M4.
Speedball paint-balling is a great activity for individuals looking to join a game as well as groups such as youth groups and for activities within our Cardiff stag weekend packages.
What's included in our Paintball packages?
Multiple missions & games.
All latest equipment you will need.
Semi automatic marker guns.
Combat overalls.
Face mask & goggles.
Experienced paintballing marshals.
First aid trained staff.
Individual paintballing adventure scenarios.
What is Speedball Paintballing?
Speedball was developed from the original paintballing tournaments in the USA that were played in the usual wooded areas. As the games evolved, professional tournaments started to move away from the conventional paintballing in the woods onto football pitches etc and then eventually into dedicated speedball arenas. It is now quickly becoming the most popular form of paintballing due to its fast paced and aggressive action. There are now many professional teams and a World Championship held each year.
Due to the fast and furious nature of speedball, games are played as multiple short duration paintballing sessions.  The great advantage of playing Speedball is if you are shot, you only have to sit out for a short period before another session begins. It also offers a far better spectator experience than conventional paintball.
We are the only Cardiff paintballing centre that offers this new and exciting game of Speedball.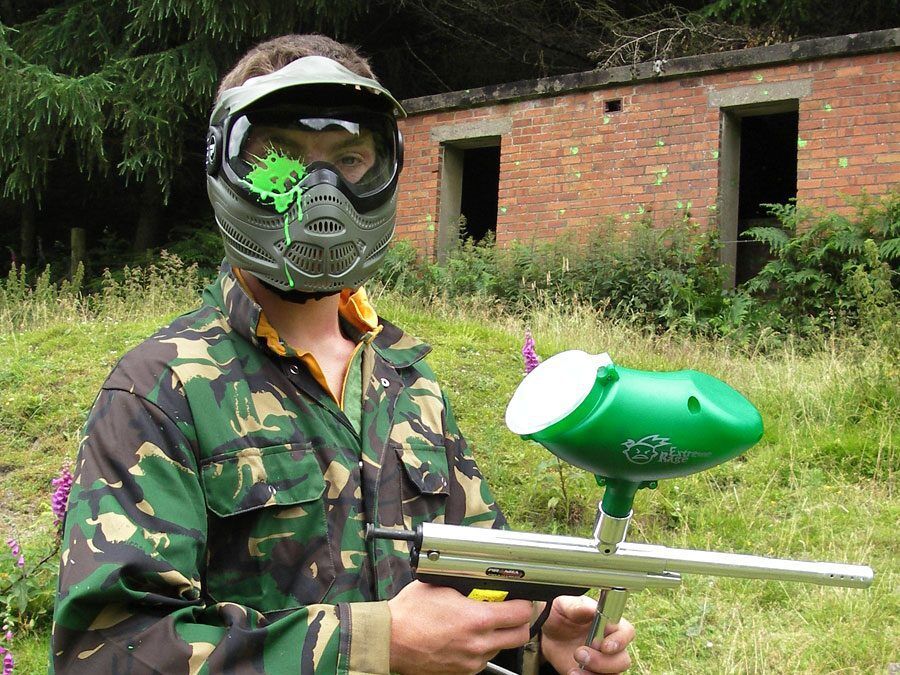 Paintballing For Groups and Parties?
Adventures Wales paintball centre in Porthcawl is a great venue for groups, parties and of course stag weekends. It offers a great activity in a fun and challenging environment to make sure everyone gets to know each other and of course something to talk about for the future. Paintballing is certainly one of the most popular group and stag activity for the simple reason, it's fun, exciting and it makes a special day memorable.
For your groups we run games of all sizes and for children over 12yrs as well as adults. We will always offer private games for groups of 10+ players.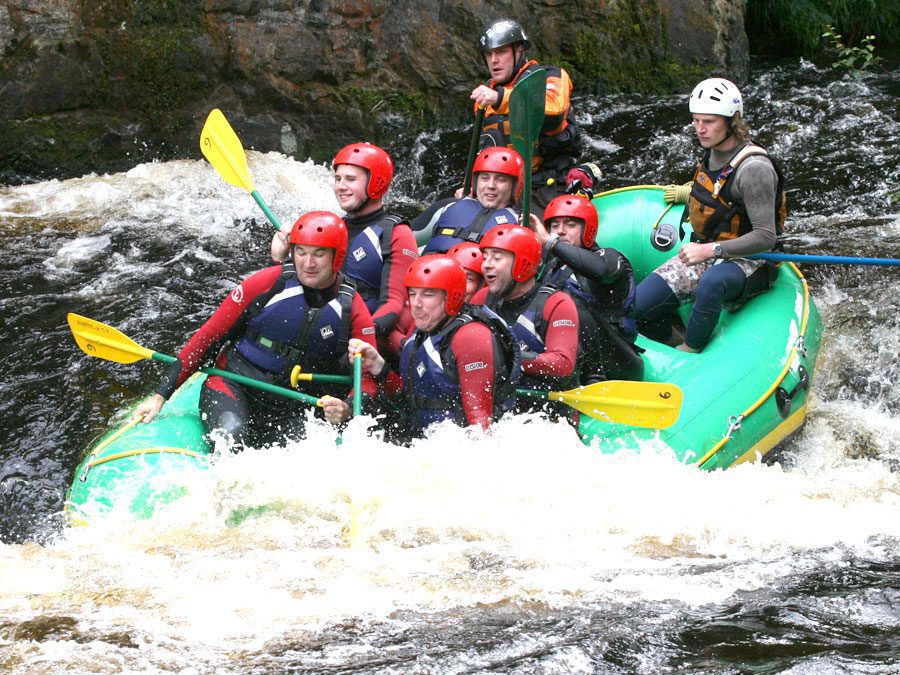 Junior Paintball Parties
Are you looking for a unique birthday party experience for the kids?
Our junior paintball is ideal for parties, youth groups and school trips or just family fun days.
With 200 paintballs we will manage the games and ammunition so that no one needs to buy any more paintballs ensuring everyone has a great experience with no extra expense.
For birthday parties, we offer the use of our covered area with pic-nic benches if your party wishes to bring in their own food and birthday cake etc.
All our paintballing is suitable for children 12years and above. Below that age we recommend our Laser Tag games which are played in the same arena facility.
Fitness levels required
20

%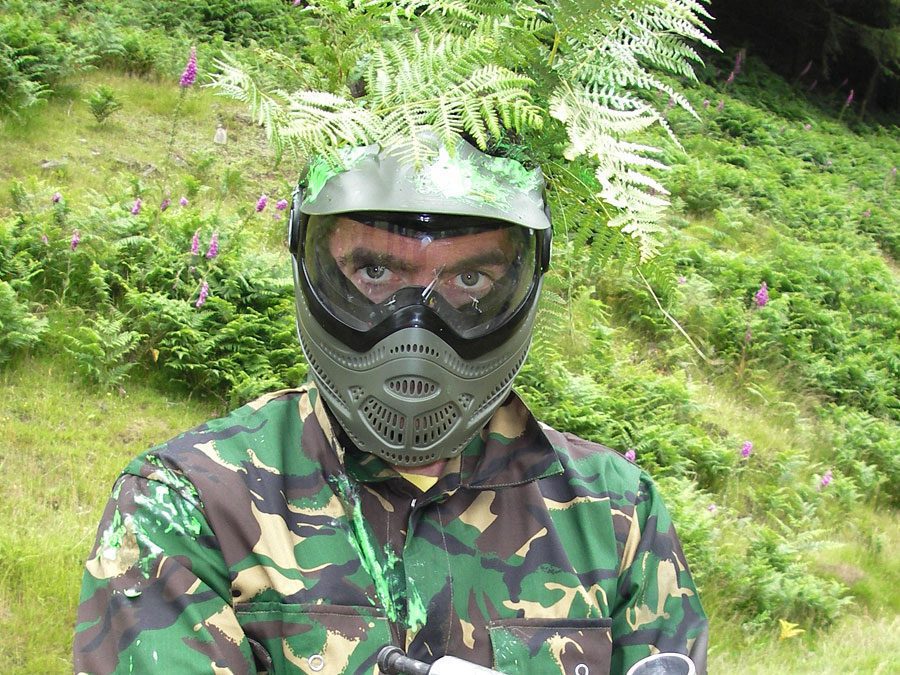 High octane, high adrenaline speedball. As promised it was fast, furious and damn good fun. Thank you Adventures Wales for a great day.
Multiple missions & games
We offer detailed, realistic paintball scenarios and fast action games.
Semi automatic paintball guns
Consistent paintball delivery and accuracy without wasting paintballs
All Paintball Equipment provided
First-class equipment, all protective Gear, Clothing, Helmets supplied.
Fast & Furious Fun
Paintball is not just about tactics, planning, strategy, and teamwork!